Connect with your social network account
Contests are back:
Link
Editor has still troubles with free API, if you don't want to use OSM Elevation API you can try to do a GPX on
RideWithGPS
site and import it on the editor
Please don't spam us mail and PMs that we won't answer
and notice that the official language of forum is English.
Roadbooks:
LINK
Comment with us the races in the discussion thread or in the Telegram Chat
2020 Season Contests
Contest #1:
Link
Spettatore
Posts: 2
Joined: 19/06/2019, 18:41
Hello,
please, how can I make circuit with multiple laps in editor? I imported a GPX that I've made for NC of Hong Kong and the race has 17 laps.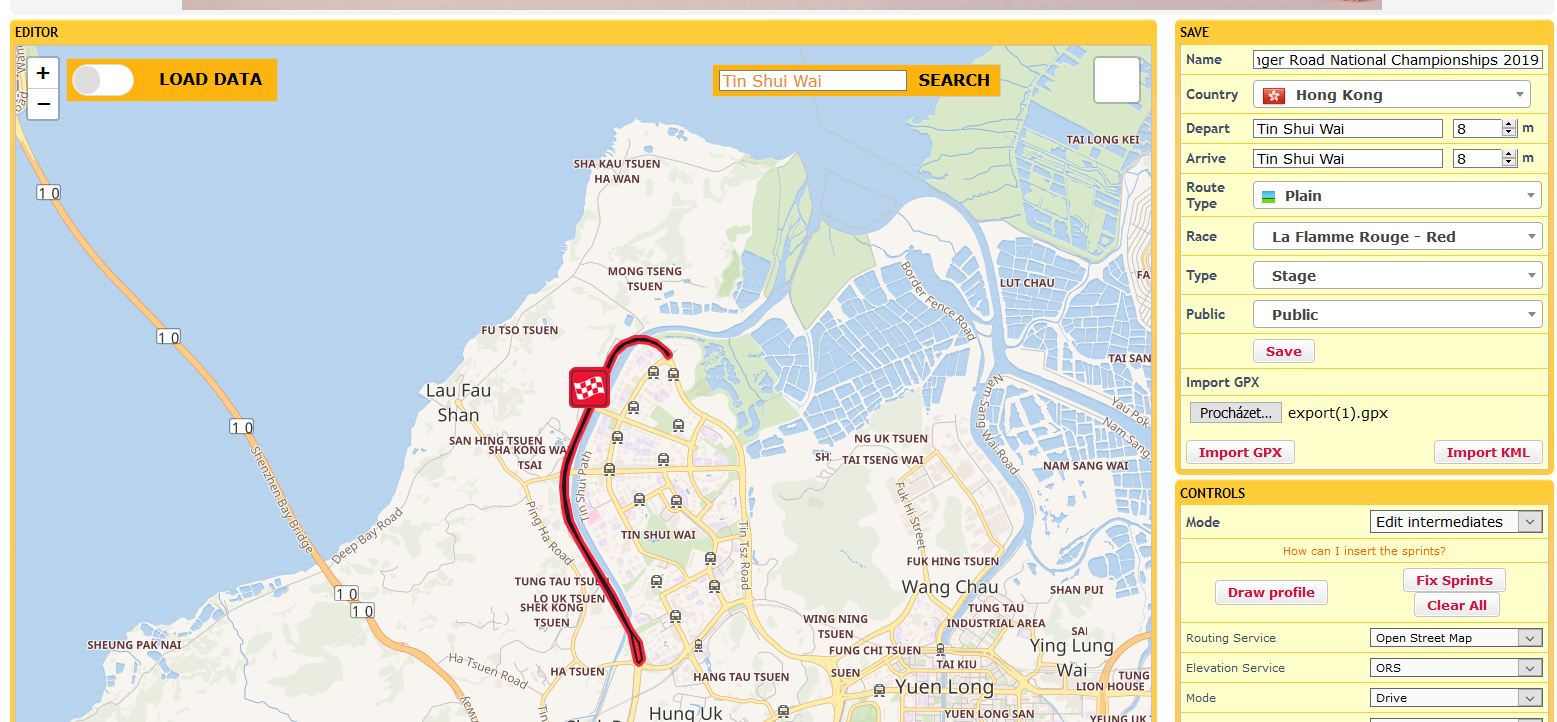 Thanks in advance.
Last edited by
DavidTichý
on 27/10/2019, 19:40, edited 1 time in total.
---
Open the GPX with a text editor
Copy the <trkseg> part
Software Engineer, Cycling Fanatic
---
Spettatore
Posts: 2
Joined: 19/06/2019, 18:41
Great, thank you very much! I've made the route.
---